外国政要密集访华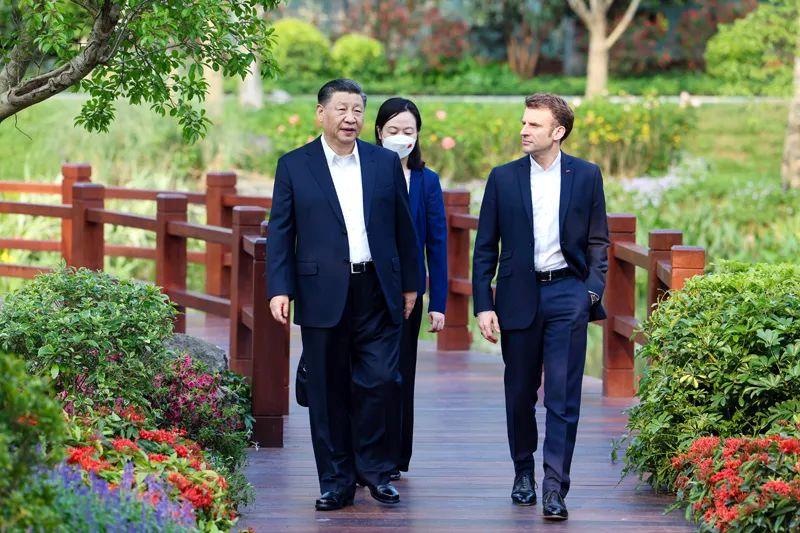 近日,西班牙首相桑切斯、马来西亚总理安瓦尔、新加坡总理李显龙、法国总统马克龙、欧盟委员会主席冯德莱恩相继访华。
中国主场外交又迎来了一个新的高峰。"突然之间,欧洲领导人开始争先恐后地访问中国。"美国政治新闻网这样报道欧洲政坛掀起的"访华热"。
有评论认为,随着安全危机、经济危机、政治乱象等多重危机的逼近,欧洲方面意识到,中欧合作与对话是必要的。外媒分析马克龙这趟国事访问指出,"欧洲不要美式脱钩"。
西班牙《世界报》网站给出的观点是,中国有兴趣与所有国家接触,欢迎各国领导人来中国访问。现在,条条大路通北京。
Foreign dignitaries visiting China intensively
Recently, Prime Minister Sanchez of Spain, Prime Minister Anwar of Malaysia, Prime Minister Lee Hsien Loong of Prime Minister of Singapore, President Malcolm of France and President von der Leyen of the European Commission visited China one after another.
China's home diplomacy has reached a new peak. Suddenly, European leaders began to rush to visit China, "the US Political News Network reported on the" visit to China fever "in European politics.
Some comments suggest that as multiple crises such as security crisis, economic crisis, and political chaos approach, the European side realizes that cooperation and dialogue between China and Europe are necessary. Foreign media analysis of Marco Long's state visit pointed out that "Europe should not decouple in the American style".
The view expressed on the website of Spanish newspaper Le Monde is that China is interested in engaging with all countries and welcomes leaders from all countries to visit China. Now, all roads lead to Beijing.