Chapter 9 How significant are Organs of Life?

第9章 生命器官有多重要?
dì jiǔ zhāng – shēngmìng qìguān yǒu duō chóng yào?
A vital organ is an organ without which you cannot live.
生命器官就是没有了它你就活不了了的器官。
Shēngmìng qìguān jiùshì méiyǒule tā nǐ jiùhuó bùliǎole de qìguān.
There are five vital organs, namely brain, heart, lungs, liver and kidneys. You will die without any of these five organs.
生命器官有五个,分别是大脑、心脏、肺脏、肝脏和肾脏。你没有了这五个器官中的任何一个都会死亡。
Shēngmìng qìguān yǒu wǔ gè, fēnbié shì dànǎo, xīnzàng, fèizàng, gānzàng hé shènzàng. Nǐ méiyǒule zhè wǔ gè qìguān zhōng de rènhé yīgè dūhuì sǐwáng.
People can live as usual after the splenectomy, so the spleen is not a vital organ.
脾脏切除后人可以照常活着,所以脾脏不是生命器官。
Pízàng qiēchú hòu rén kěyǐ zhàocháng huózhe, suǒyǐ pízàng bùshì shēngmìng qìguān.
After the stomach is completely removed, people can live as usual, so the stomach is not a vital organ.
胃全部切除后人可以照常活着,所以胃也不是生命器官。
Wèi quánbù qiēchú hòu rén kěyǐ zhàocháng huózhe, suǒyǐ wèi yě bùshì shēngmìng qìguān.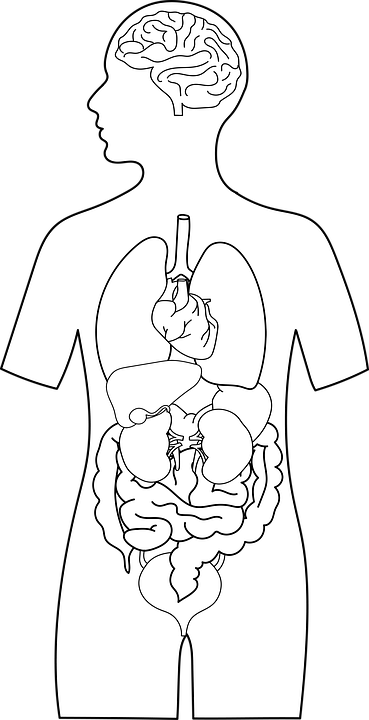 Some disabled people live without arms and legs, so the limbs are not vital organs.
一些残疾人没有胳膊和腿,照样活着,所以四肢也不是生命器官。
Yīxiē cánjí rén méiyǒu gēbó hé tuǐ, zhàoyàng huózhe, suǒyǐ sìzhī yě bùshì shēngmìng qìguān.
Whether a person's body is healthy or not has little to do with height and muscle development rate, but has something to do with vital organs.
一个人身体是否健康,与身高、肌肉发达率没有多大关系,与生命器官有关系。
Yīgè rén shēntǐ shìfǒu jiànkāng, yǔ shēngāo, jīròu fādá lǜ méiyǒu duōdà guānxì, yǔ shēngmìng qìguān yǒu guānxì.
I have seen some very strong-looking people died suddenly. However, some disabled people without legs are alive well.
我目睹一些看上去非常强壮的人却突然猝死。而一些没有腿的残疾人却活得好好的。
Wǒ mùdǔ yīxiē kàn shàngqù fēicháng qiángzhuàng de rén què túrán cùsǐ. Ér yīxiē méiyǒu tuǐ de cánjí rén què huó dé hǎohǎo de.
If the internal vital organs are healthy, the body will be healthy.
生命器官健康,五脏六腑健康,则身体健康。
Shēngmìng qìguān jiànkāng, wǔzàng liùfǔ jiànkāng, zé shēntǐ jiànkāng.
The main purpose of each vital organ:
每一个生命器官的主要用途:
Měi yīgè shēngmìng qìguān de zhǔyào yòngtú:
Brain: thinking. Lungs: breathing, oxygen supply. Heart: Pumps and supplies blood. Kidneys: Eliminate toxins and maintain acid-base balance.
大脑:思考。肺脏:呼吸、供氧。心脏:泵血、供血。肾脏:排除毒素、维持酸碱平衡。
Dànǎo: Sīkǎo. Fèizàng: Hūxī, gōng yǎng. Xīnzàng: Bèng xuè, gōngxiě. Shènzàng: Páichú dúsù, wéichí suān jiǎn pínghéng.
Liver: the general manager of health. General supervision and detoxification of purification and quality control of nutrients absorbed from intestine; The chemical plant of human body, the processing and production base of many essential substances of human body; The metabolic center of protein, sugar and fat; The boss who maintains the total blood volume and healthy circulation, and the patron saint of the healthy operation of the systemic vascular circulation system; etc.
肝脏:健康的大总管。人体肠道吸收的营养物质的提纯和质量控制总监督,解毒;人体的化工厂,人体很多必须物质的加工和生产基地;蛋白质、糖、脂肪三大物质的代谢中心;维持血液总容量和健康循环的大老板,全身血管循环系统健康运转的守护神;等等。
Gānzàng: Jiànkāng de dà zǒngguǎn. Réntǐ cháng dào xīshōu de yíngyǎng wùzhí de tíchún hé zhìliàng kòngzhì zǒng jiāndū, jiědú; réntǐ de huàgōng chǎng, réntǐ hěnduō bìxū wùzhí de jiāgōng hé shēngchǎn jīdì; dànbáizhí, táng, zhīfáng sān dà wùzhí de dàixiè zhōngxīn; wéichí xiěyè zǒng róngliàng hé jiànkāng xúnhuán de dà lǎobǎn, quánshēn xiěguǎn xúnhuán xìtǒng jiànkāng yùnzhuǎn de shǒuhù shén; děng děng.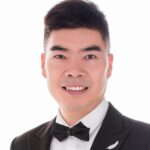 Hongtao Li
Author of "Heal Yourself rather than See a Doctor"
Founder of ChineseTutorLi.com
Graduated from Xi'an Medical University, majored in clinical medicine.
Ever worked in the Orthopedic Surgery Department of the Beijing Armed Police Corps Hospital for three years, and later abandoned medicals to pursue education.
Now engaged in education, teaching Chinese, spreading Chinese culture and popularizing revolutionary health concepts and knowledge to people all over the world.
李红涛
《看医生不如看自己》作者
ChineseTutorLi.com 创始人
毕业于西安医科大学,临床医学专业。
曾在北京武警总队医院骨外科工作三年,后来弃医从文。
现从事教育工作,向世界各地的人们教授中文、传播中国文化并普及革命性的健康观念和健康知识。
Lǐ Hóngtāo
"kàn yīshēng bùrú kàn zìjǐ" zuòzhě
ChineseTutorLi.Com chuàngshǐ rén
bìyè yú xī'ān yīkē dàxué, línchuáng yīxué zhuānyè.
Céng zài běijīng wǔjǐng zǒngduì yīyuàn gǔ wàikē gōngzuò sān nián, hòulái qì yī cóng wén.
Xiàn cóngshì jiàoyù gōngzuò, xiàng shìjiè gèdì de rénmen jiàoshòu zhōngwén, chuánbò zhōngguó wénhuà bìng pǔjí gémìng xìng de jiànkāng guānniàn hé jiànkāng zhīshì.