zhōngguó shí dà chuántǒng wénhuà
中  国  十  大  传  统  文  化
The top ten traditional Chinese cultures
cì xiù wén huà
1. 刺 绣 文 化
Embroidery culture
In China, it has a history of at least two or three thousand years, mainly using silk and silk threads as fabrics. During the Qin and Han Dynasties, China's embroidery craftsmanship reached a high level, and it was one of the important commodities transported on the "Silk Road" in history.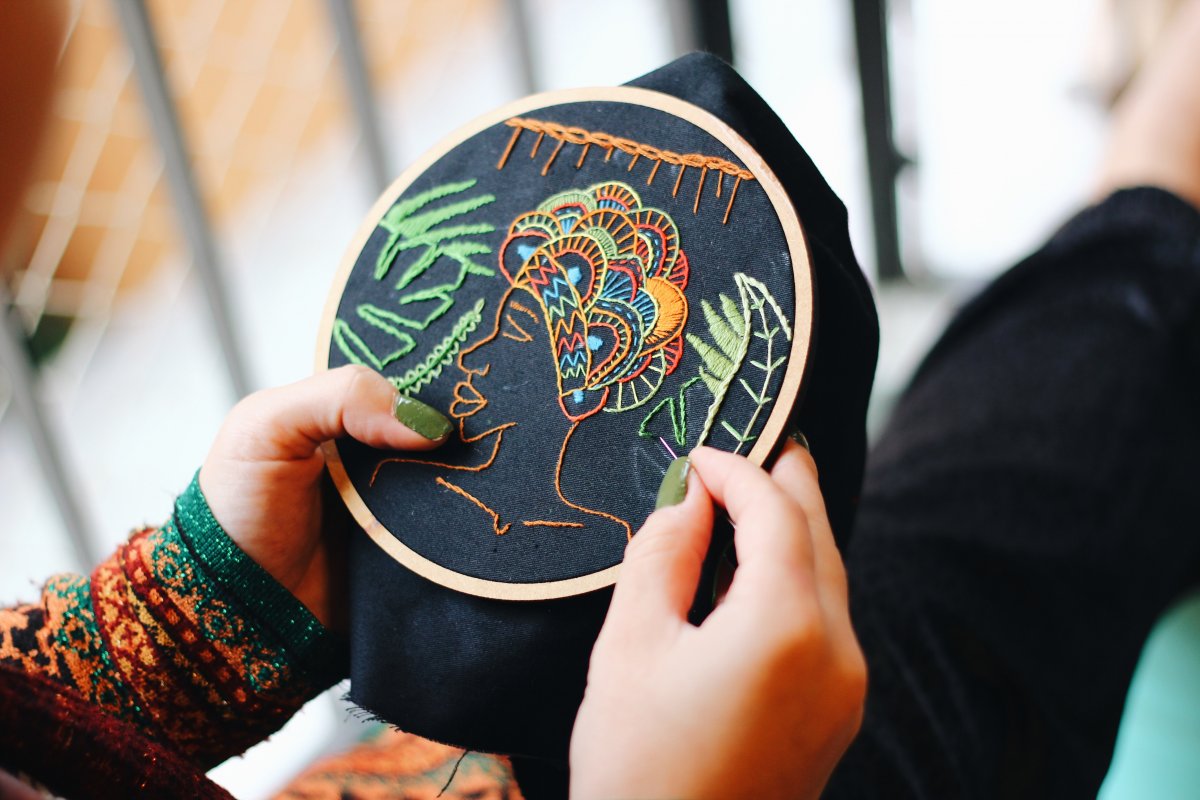 Among Chinese traditional embroidery handicrafts, "Su Embroidery" produced in Jiangsu Province, "Xiang Embroidery" in Hunan Province, "Guangdong Embroidery" in Guangdong Province, and "Shu Embroidery" in Sichuan Province are often referred to as "Four Famous Chinese Embroidery".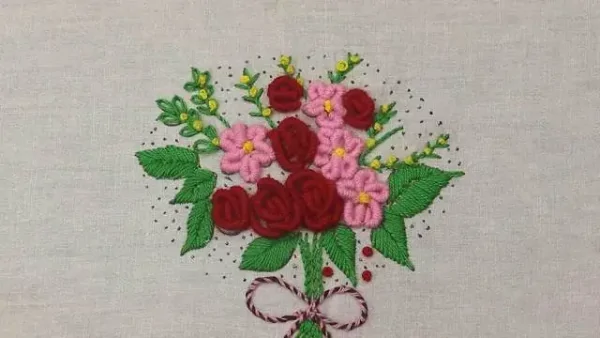 wéiqí wénhuà
2. 围 棋 文 化
Chinese chess or Go
It originated in China and was invented by Emperor Yao, one of China's "Five Emperors". It has a history of more than 4,000 years.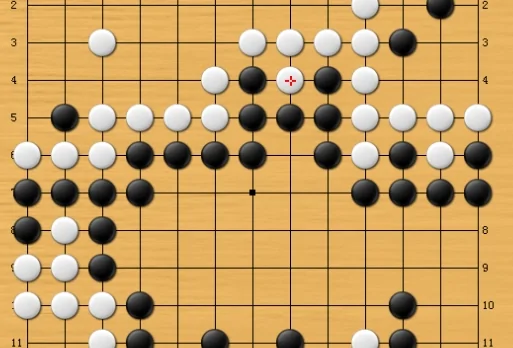 Besides Go, Chinese chess is also very popular. Chinese chess is a type of chess that originated in China and belongs to a type of two person adversarial game. It has a long history in China. Due to its simple equipment and strong interest, it has become a widely popular chess activity.
Chinese chess is not only a cultural treasure of Chinese chess, but also a cultural treasure of the Chinese nation. It has a long history, strong interest, and simple and easy to understand basic rules. Chinese chess has a far greater mass base in China than Go and is the most widely popular chess game. Chinese chess has spread to more than ten countries and regions.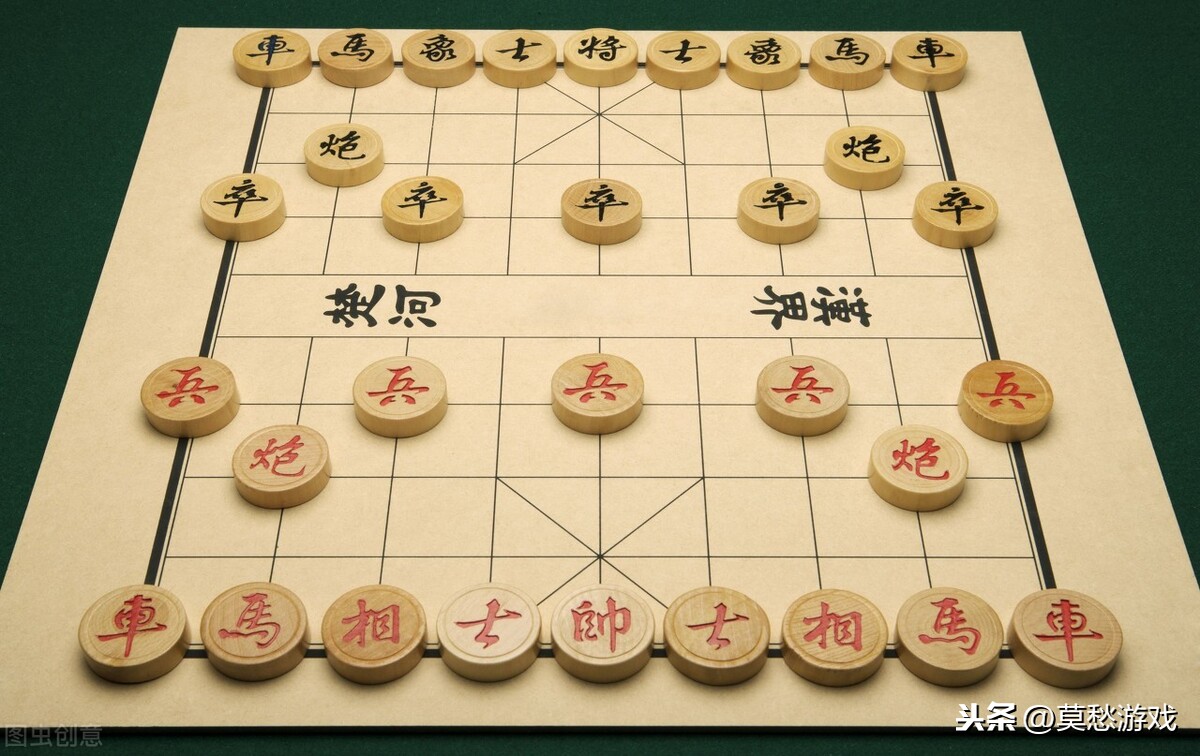 cíqì wénhuà 
3. 瓷 器 文 化
Porcelain Culture
China is the hometown of porcelain, and the world-famous Chinese porcelain is a great creation of the Chinese nation. China's porcelain manufacturing technology has spread to all countries in the world, and has made important contributions to cultural exchanges between China and foreign countries. China has also won the glorious title of "World Porcelain Country"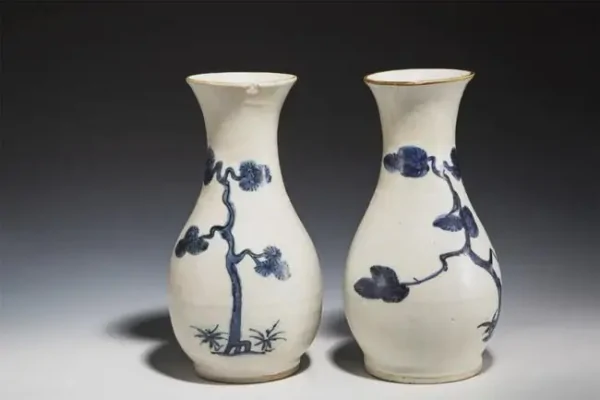 chá wénhuà
4. 茶 文 化
Tea Culture
China is the hometown of tea, the first country in the world to discover and utilize tea trees, and the motherland of tea in the world.
There are many types of tea in China, and there are naturally many classifications. However, what is well-known and widely recognized is the classification based on the color and processing methods of tea, which is the six major tea categories: black tea, green tea, oolong tea, yellow tea, tea, and white tea.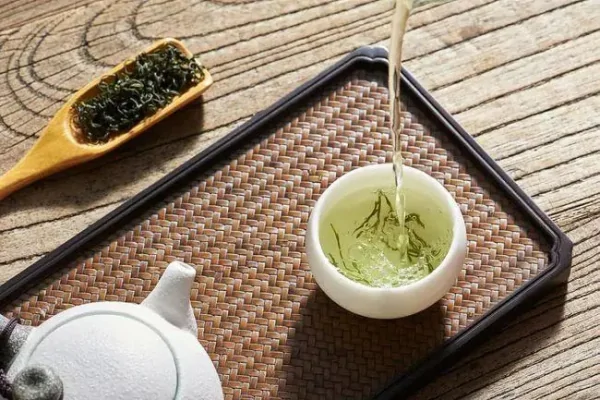 sīchóu wénhuà
5.  丝 绸 文 化
Silk Culture
China is the first country in the world to invent silk (sericulture, reeling and weaving). The inventor who made the great contribution of inventing silk (sericulture, reeling and weaving) is the wife of the great ancestor of the Chinese nation, Xuanyuan Huangdi.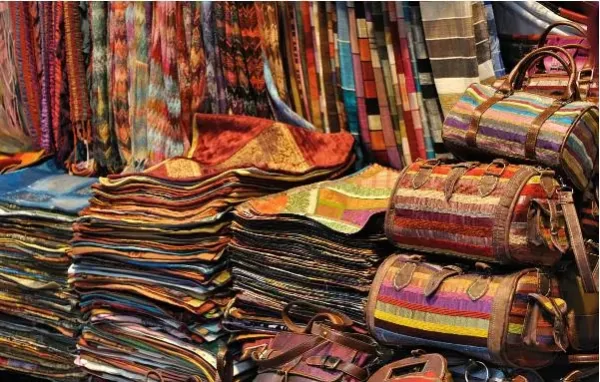 Qipao, also called Cheongsam, is made of silk. See a simple style Qipao below: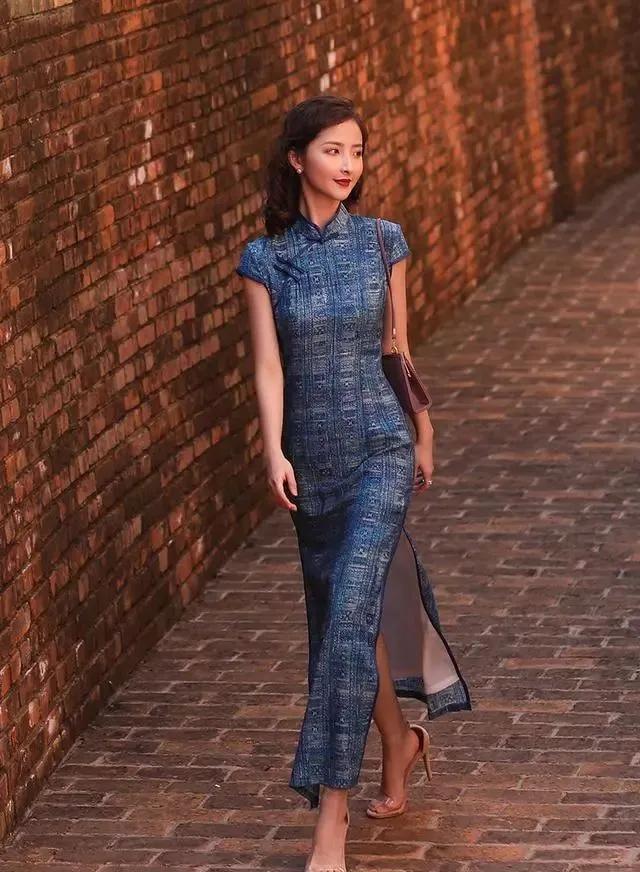 Get a FREE PDF for the World's Best Chinese Pronunciation Crash Course
Jīngjù wénhuà
6. 京 剧 文 化
Peking Opera Culture
Peking Opera, the first of the five major Chinese operas, is mainly composed of Xipi and Erhuang, accompanied by huqin, gongs and drums, and is regarded as one of the quintessence of China.
Peking Opera facial makeup is a special makeup method with Chinese cultural characteristics. Due to the fact that each historical figure or a certain type of character has a rough notation, just like singing and playing music must follow the notation, it is called "facial makeup". The general explanation for the origin of facial makeup is that it comes from masks. Beijing Opera facial makeup art is a highly beloved art among opera enthusiasts, popular both domestically and internationally, and has been widely recognized as one of the symbols of traditional Chinese culture. The main characteristics of facial makeup are three: the contradiction and unity between beauty and ugliness, closely related to the character's personality, and its patterns are stylized.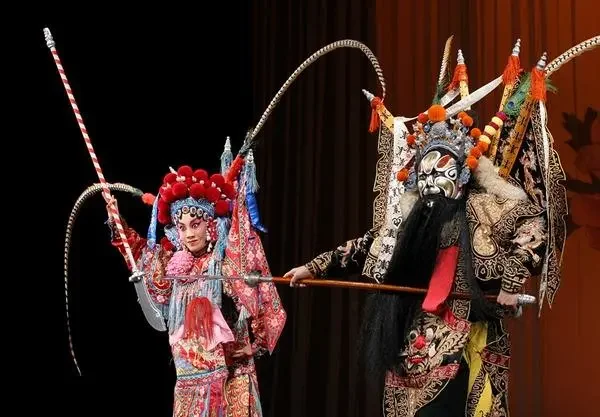 zhōngyī wénhuà
7. 中 医 文 化
Traditional Chinese medicine
Traditional Chinese medicine generally refers to the traditional medicine created by the working people of the Han nationality in China, and it is the traditional medicine of China.
Traditional Chinese medicine refers to substances that, under the guidance of traditional Chinese medicine theory, are used for prevention, treatment, diagnosis of diseases, and have rehabilitation and health care effects. Traditional Chinese medicine mainly comes from natural medicines and their processed products, including plant medicines, animal medicines, mineral medicines, and some chemical and biological products. Due to the fact that traditional Chinese medicine is mostly plant-based, there is a saying that "all medicines are based on herbs".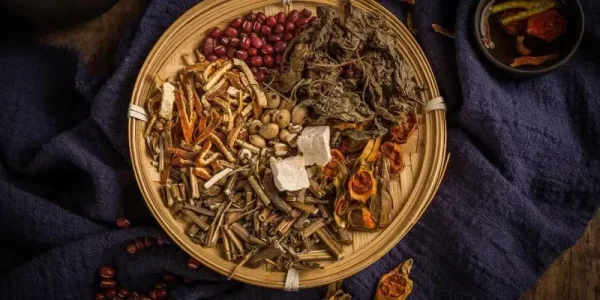 wǔshù wénhuà
8. 武 术 文 化
Martial arts culture
Chinese martial arts, also known as kung fu, has a long history, dating back to the Shang and Zhou dynasties. Kung Fu has an extremely broad mass base, and is a precious cultural heritage accumulated and enriched by the Chinese working people in the long-term social practice.
Martial arts possess the power to quell conflicts and maintain peace. As a survival skill of the descendants of the Chinese nation, traditional Chinese martial arts have gone through thousands of years of ups and downs with the development of Chinese history and civilization. They have become the soul that sustains the survival and development of this nation and the soul that carries the genetic composition of the Chinese people, turning the past into the future. Wu is the strength to maintain one's own security and rights. We practice martial arts to elevate ourselves from body to heart, from soul to soul, and feel secure, strong, and confident, with the ability to win in peace. This is a talisman that has been accumulated over the ages of our tribe and is used to soothe the soul and guard the soul.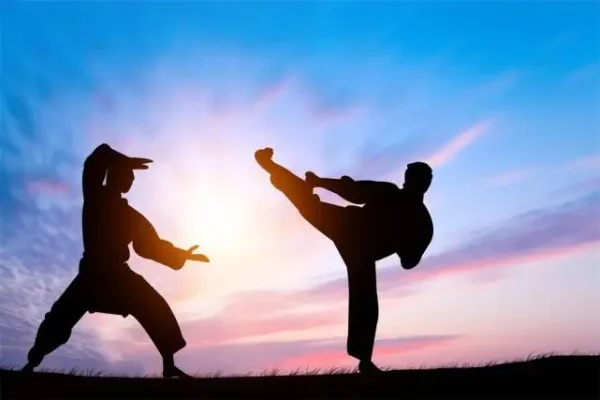 shūfǎ wénhuà
9. 书 法 文 化
Calligraphy culture
Calligraphy is a traditional art unique to China. Chinese characters began to be recorded with pictures. After thousands of years of development, it has evolved into today's writing. And because ancestors invented writing with a brush, calligraphy came into being. Calligraphy is Chinese characters. writing.

Calligraphy is a unique form of artistic expression of literary beauty in China and neighboring countries and regions deeply influenced by Chinese culture. Including Chinese calligraphy, Mongolian calligraphy, Arabic calligraphy, and English calligraphy. Its' Chinese calligraphy 'is a unique traditional art of Chinese characters.
In a broad sense, calligraphy refers to the writing rules of written symbols. In other words, calligraphy refers to the art of writing in accordance with the characteristics and meanings of the text, using its calligraphy style, structure, and organization to create a beautiful work of art. Chinese calligraphy is a unique expressive art of the Han ethnic group, known as: wordless poetry, dance without lines; Painting without pictures, silent music, etc.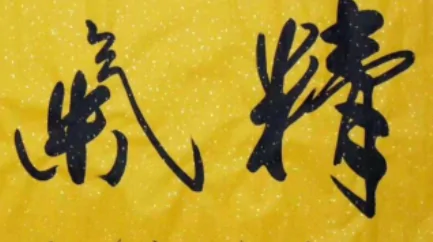 jiǎnzhǐ wénhuà
10. 剪 纸 文 化
Paper-cut culture
Paper-cut is a very popular folk art. It has a history of more than 1,500 years in my country. It has been loved by people for thousands of years, and it still blooms brilliantly.
Chinese Paper Cuttings is a kind of folk art that uses scissors or carving knives to cut and carve patterns on paper to decorate life or cooperate with other folk activities. In China, Paper Cuttings has a broad mass base, blends into the social life of people of all ethnic groups, and is an important part of various folk activities. Its continuous visual image and styling format contain rich cultural and historical information, expressing the social cognition, moral concepts, practical experience, life ideals, and aesthetic taste of the general public. It has multiple social values such as cognition, education, ideographic expression, lyricism, entertainment, and communication.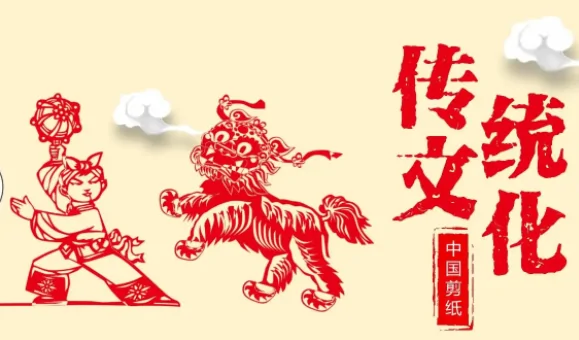 Get a FREE PDF for the World's Best Chinese Pronunciation Crash Course