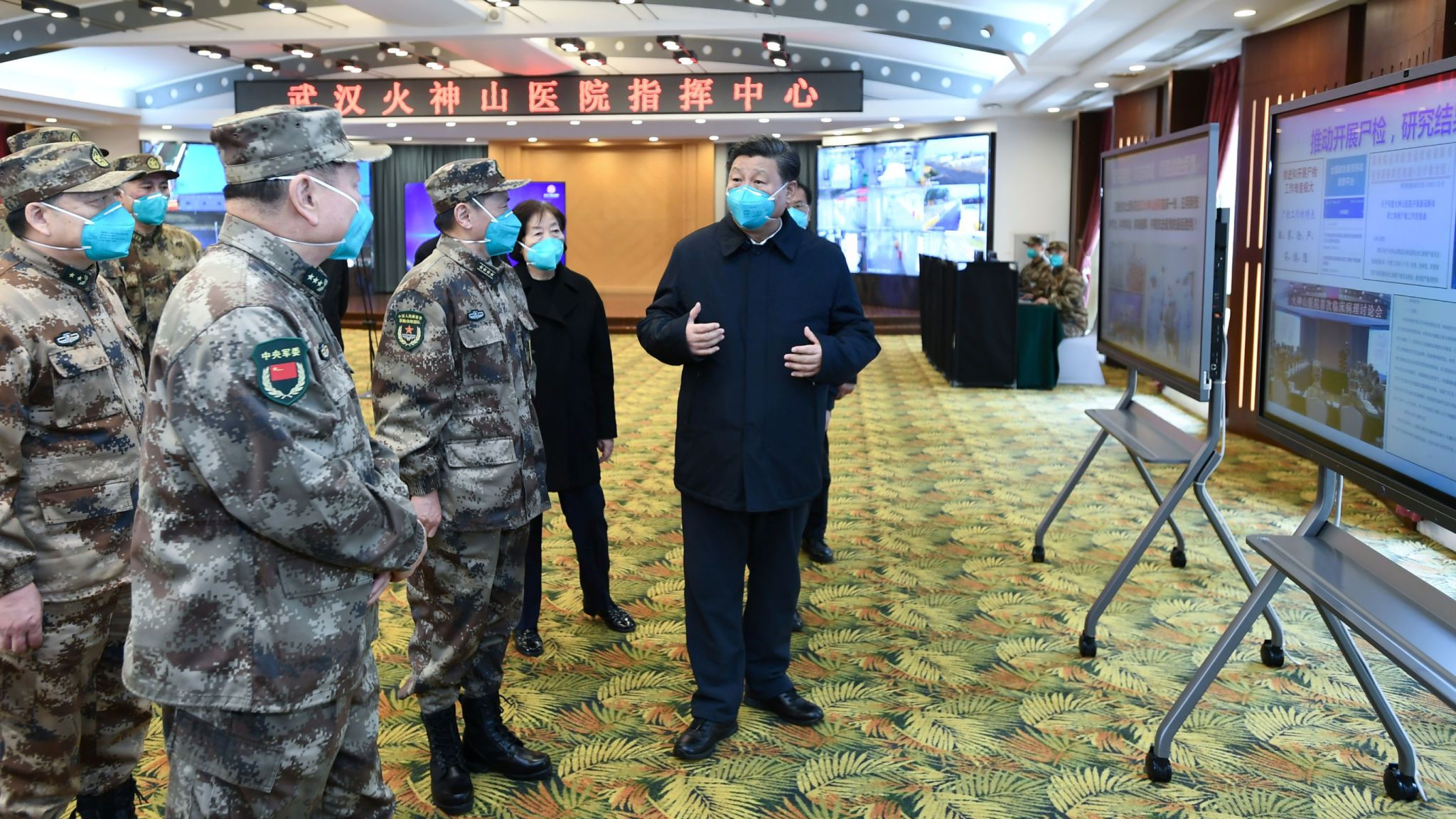 As coronavirus spreads through the rest of the world, China has reported a slowdown in its number of new infections.
On Monday, the country revealed it had just 19 new cases – which is the lowest number since mid-January – after the outbreak back in December.
The day before, it had 40 new cases of coronavirus.
It also marked the third straight day of no new domestically transmitted cases in mainland China outside of Hubei province, where Wuhan is located.
As the crackdown on the virus continues, President Xi Jinping made his first visit to Wuhan where he praised medical staff for their efforts.
What is the number of cases of COVID-19 in China currently?
Currently, the country (including Hong Kong and Macau) has had 80,860 cases of COVID-19 which has resulted in 3,139 deaths, since 22 January.