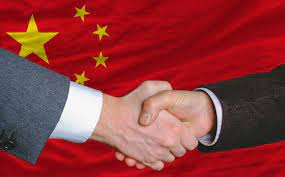 Doing business in China offers several advantages. Here are some key advantages of conducting business in China:
Large and Growing Market: China has the world's largest population, offering access to a massive consumer market. The rising middle class and increasing disposable incomes have led to a growing demand for a wide range of products and services. Establishing a presence in China allows businesses to tap into this vast market potential.
Manufacturing and Supply Chain Capabilities: China is renowned for its manufacturing capabilities and has developed a robust supply chain infrastructure. It offers access to a skilled and relatively low-cost labor force, abundant raw materials, and efficient logistics networks. This makes China an attractive location for manufacturing, sourcing, and supply chain operations.
Emerging Technologies and Innovation: China has become a global leader in technology and innovation. It has a vibrant tech ecosystem, with advancements in areas like e-commerce, fintech, artificial intelligence, and biotechnology. Collaborating with Chinese tech companies or leveraging their innovative solutions can provide competitive advantages for businesses.
Government Support and Incentives: The Chinese government offers various incentives and support to attract foreign investment and promote business development. These include tax incentives, subsidies, grants, and preferential policies for specific industries or regions. The government's commitment to economic growth creates a conducive environment for businesses.
Infrastructure Development: China has made significant investments in infrastructure development, including transportation networks, logistics hubs, and communication systems. This infrastructure provides efficient connectivity within the country and facilitates domestic and international trade.
Business Partnerships and Networks: Establishing a presence in China allows for building relationships and partnerships with local businesses, suppliers, distributors, and potential customers. Chinese business culture places a strong emphasis on building trust and guanxi (relationships), which can be valuable for business success in China.
Global Trade and Free Trade Zones: China is actively involved in global trade and has established numerous free trade zones and economic development zones. These zones offer preferential policies, streamlined customs procedures, and liberalized regulations, facilitating international trade and investment.
Cost-Competitiveness: China's relatively lower labor and production costs compared to many Western countries make it an attractive destination for cost-competitive manufacturing and production. This cost advantage can enhance profitability and competitiveness for businesses operating in China.
Get a FREE PDF for the World's Best Chinese Pronunciation Crash Course
However, it's important to consider challenges such as cultural differences, regulatory complexities, intellectual property protection, and market competition when doing business in China. Conducting thorough market research, understanding local business practices, and seeking professional advice can help mitigate risks and maximize the benefits of doing business in China.
Get a FREE PDF for the World's Best Chinese Pronunciation Crash Course