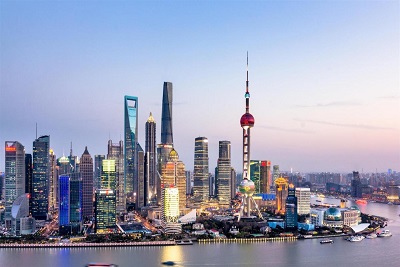 Starting a business in China can offer several advantages. Here are some key advantages of starting a business in China:
Large and Growing Market: China is the world's most populous country with a rapidly growing middle class and a strong consumer market. Establishing a business in China provides access to a vast customer base, allowing for significant growth opportunities.
Manufacturing and Supply Chain Hub: China is known for its manufacturing capabilities and has a well-developed supply chain infrastructure. Starting a business in China can provide access to cost-effective manufacturing resources, raw materials, and efficient logistics, particularly if your business involves manufacturing or sourcing products.
E-Commerce and Digital Innovation: China has a thriving e-commerce ecosystem, with platforms like Alibaba's Tmall and JD.com leading the way. The country is also at the forefront of digital innovation, including mobile payments, social commerce, and technological advancements. This presents opportunities for businesses to tap into the digital market and leverage the innovative landscape.
Government Support and Incentives: The Chinese government has implemented various policies and incentives to attract foreign investment and support business development. These include tax incentives, subsidies, favorable regulations for certain industries, and special economic zones designed to facilitate business operations.
Skilled Workforce: China has a large pool of skilled and relatively affordable labor, particularly in sectors such as technology, engineering, and manufacturing. This can be advantageous for businesses that require specialized talent or a significant labor force.
Market Entry Opportunities: China's market presents opportunities for various industries and sectors, including technology, healthcare, e-commerce, renewable energy, and more. The demand for innovative products and services continues to grow, and entering the Chinese market can offer unique prospects for business expansion and market penetration.
Business Networking and Partnerships: Establishing a presence in China allows for networking and building relationships with local businesses, suppliers, distributors, and potential partners. These connections can be invaluable in navigating the Chinese market and establishing a strong business network.
Get a FREE PDF for the World's Best Chinese Pronunciation Crash Course
While there are advantages to starting a business in China, it is important to be aware of the challenges and complexities associated with doing business in a foreign country. These include cultural differences, regulatory requirements, intellectual property protection, language barriers, and market competition. Conducting thorough market research and seeking professional advice can help mitigate risks and increase the chances of success when starting a business in China.
Get a FREE PDF for the World's Best Chinese Pronunciation Crash Course