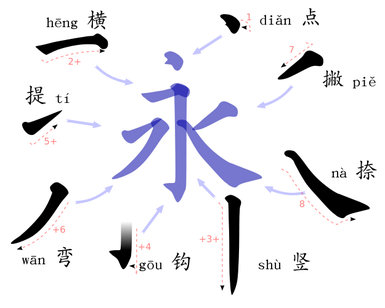 Modern Chinese characters have their roots in calligraphy, so stroke order is vital in writing Chinese. Having the wrong stroke order would cause ink to fall differently on the page and make Chinese cursive literally indistinguishable. No worries, we're here to help!
Follow these basic 7 tips and you'll be on your way to better Chinese handwriting!
1. TOP TO BOTTOM

2. LEFT TO RIGHT

3. SYMMETRY COUNTS

4. HORIZONTAL FIRST, VERTICAL SECOND

5. ENCLOSURES BEFORE CONTENT

6. CLOSE FRAMES LAST

7. CHARACTER SPANNING STROKES LAST

However, there are always exceptions to everything. In order to truly master stroke order, you need to increase your Chinese skill on a whole and be exposed to new vocabulary.
Like this post? You can check out more interesting post on ChineseTutorLi.com